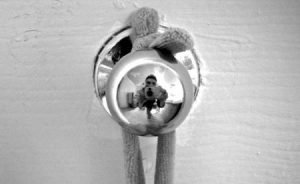 Let's pretend for a second that sledding was an Olympic sport and you were gearing up to compete in the 2014 Winter Olympics. Obviously you would need a talented partner to aid you in your victorious descent down the snowy hills of Sochi. Below we have compiled a list of the finest celebrities. After reading their excellent resumes, tell us in the comment section which celebrity you would choose for this year's completely fictitious tournament.
1. Benedict Cumberbach
Obviously Benedict possesses the skills of his character on the hit show Sherlock, and as a debonair detective he would be able to figure out the angles and speed that would get you to the finish line before the rest of the competition.
2. Miley Cyrus
Tongue twirling and booty bumping distraction tactics, need we go on?
3. One Direction
You get five for the price of one! Now that's a steal.
4. Jennifer Lawrence
Even though her balance is a bit questionable, Jennifer would provide serious comical relief.
5. Justin Bieber
Recent news has taught us that this preschooler is a speed demon. Though you may be disqualified for putting an engine on your sled, you'll go down in style.
6. Lil B
Obviously Based God could teleport you to the bottom of the hill.
7. Oprah
O's beau-coup bucks may come in handy to pay off the competition…is that legal? Who cares, even Obama knows she's a winner.
8. Nicolas Cage
Although he might not seem like the obvious choice when looking for a partner to help you rise to become an Olympic Champion, his many years spent playing fearless adventurers will come in handy when you're in need of a little courage to help you down the slopes.
9. David Beckham
This Brit has the most athletic ability, and as we have seen by his success on the field he doesn't buckle under pressure. Did we mention his abs? Because they are PERFECT.
10. Beyonce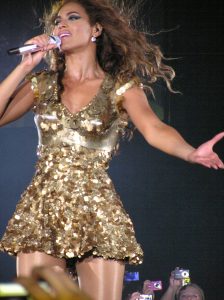 She is the queen bee, and she is flawless. The amazing costumes she would bring to your duo would be enough to win the audience over.