The entrance to Chernobyl is marked with a large sign warning of radioactivity. It is July and hot, with a breeze. I try not to inhale when the dust blows.
We walk through the overgrown woods, in and out of abandoned houses and grocery stores, crunching glass under our feet and side-stepping a gas mask left like a strangled snake among the weeds. A kindergarten has sheet music strewn on the floor and naked dolls are propped up on the metal bed frames. We speak only in hushed voices.
The high school has a gymnasium and a pool, filled with refuse and weeds and the leftovers of life from thirty years ago. The amusement park of Pripyat has ghosts sitting in its bumper cars and on the iconic Ferris wheel.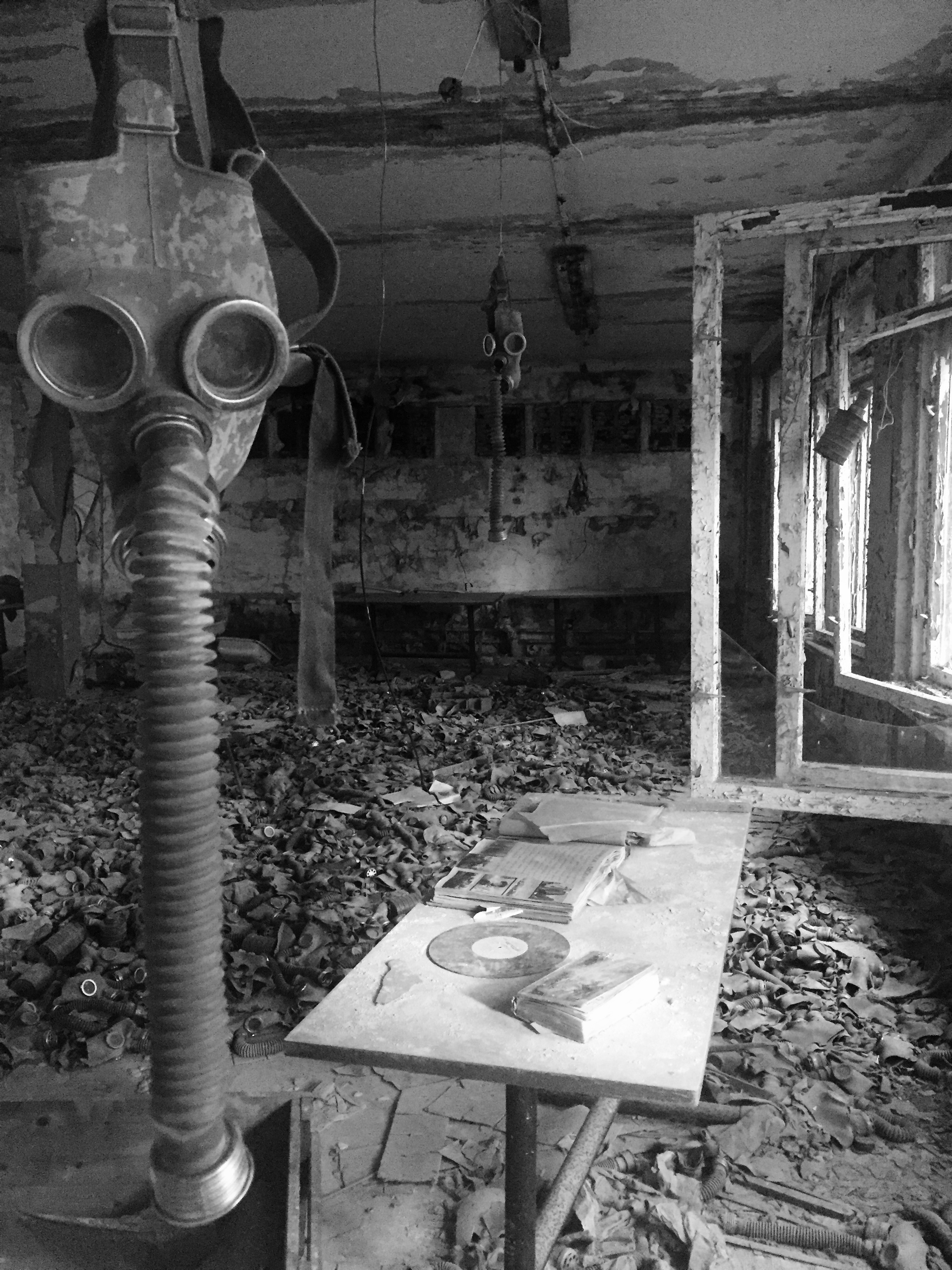 It feels haunted, no longer hallowed, and no longer sacred. The gas masks, the dolls, the architectural plans for missiles: much of it has been planted by tourists to make it feel more authentic. But you cannot recreate the sense of abandoned chaos, because that is tattooed in the air. The panic, the fear. The fire. That cannot be recreated with props.
It will always remain frozen in 1986, and while the weeds overgrow the playgrounds and houses, the amusement parks and the schools, there will always be an echo of a forgotten time.