Earlier this year, the city of Berlin, Germany experienced the end of a world within itself: Kunsthaus Tacheles.
Tacheles was an art house in the Mitte district of Berlin, right in the center of the city (literally, Mitte means "middle"). Housed right on Oranienberger Strasse, a prime place for prostitutes to ahem practice, the art house was home to dozens of artists who worked, lived, and sold their pieces within the walls of the building. It even featured a cinema, bar, dance club, and restaurant.
More than just an art house, Tacheles was a staple in Berlin's culture. After the fall of the Berlin wall in 1989, artists started squatting in the massive building, which used to be a key Nazi office during World War II. Throughout the 90's and 2000's, the artists built up a reputation for their home as a mecca of the arts. Jewelry, printmaking, and sculpture all found their place in Tacheles.
From the time you walked in, you were surrounded by this old-Berlin vibe. It was reminiscent of the early 90s, where eccentricity and experimentalism dominated- it was dark, it was deep, it was the new Berlin. Tacheles was one of the few places in today's world where you could actually see goods being made in front of you and talk to the artists (granted, most of them didn't speak fluid English, but that's beside the point.)  The walls were covered with graffiti, and every room offered something new. In one space, an artist set up shop with screen-printed shirts, flags, backpacks…basically anything that could be printed on. In the next room over, another artist fashioned fishbowls and dioramas out of junked televisions. Go up a few flights of stairs and you'd find jewelry crafted out of bone and leather. The backyard featured metal sculptures, some half-finished, and industrial music playing, adding to the "artists at work" aura. And every stairwell, every inch of every wall, was absolutely COVERED with art. Not art in the museum sense, but art in the human sense. Tacheles was truly owned by the people. Here, you were more immersed in the art than you would be at any old museum.
Alas, all good things must come to an end…at least that's what "they" tell us. Tacheles saw its apocalypse on September 4th, despite artists' efforts to save it. HSH Nordbank, legal owners of the building, ordered an evacuation of the site as they are planning to sell it to a developer. The group of 70+ artists went peacefully, but not without expressing emotion: two were playing funeral music, clad in black from head to toe.
While we probably won't see the end of planet Earth in 2012, we saw the end of a smaller world: that of Kunsthaus Tacheles.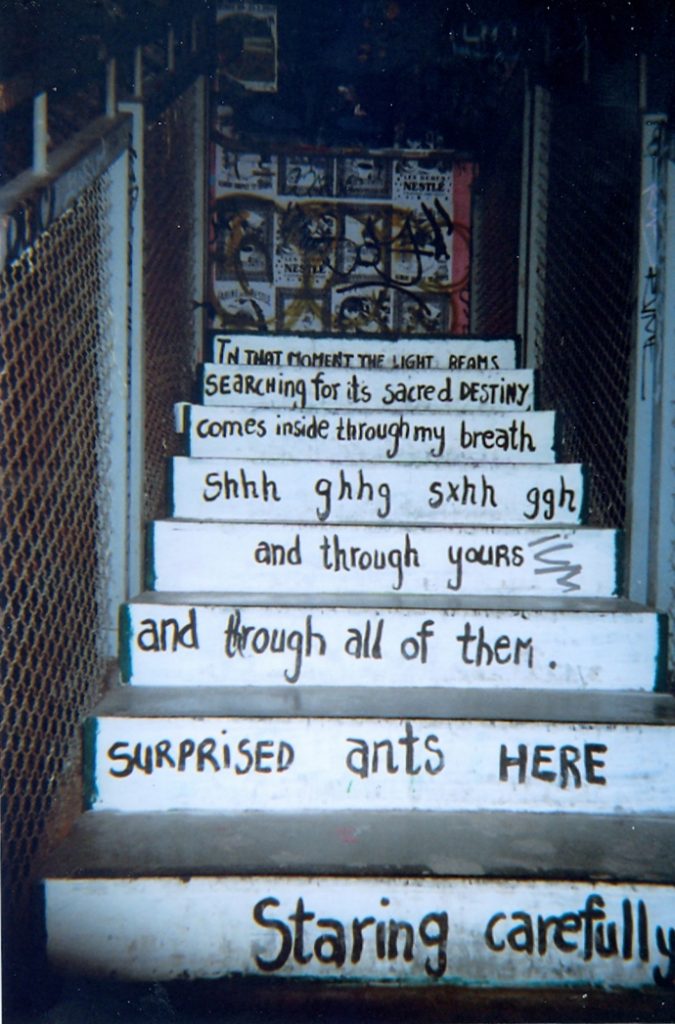 Photo Credit: Danielle Kocher, Loco Mag writer. For more of Danielle's photos, visit our Flickr page.