The Philly Cheesesteak, AKA the best thing to come out of Philadelphia besides Bradley Cooper.
Choosing between the Liberty Bell and the Cheesesteak (yes that is with a capital C), I am not sure which is this city's more prized possession. While you can't bring it home with you like your novelty trinket of the Liberty Bell, you can take home some bragging rights that you ate a REAL Philly Cheesesteak.
So go ahead and take a picture in front of Pat's and Geno's, and Instagram it.  But before you place your order, consider these alternatives if you want to skip the tourist attraction and check out where the locals eat.
1.) Jim's Steaks on South Street
Jim's is located right on South Street and serves up steaks till 1 in the morning, making it an ideal option for a quick dinner before going out or a late night snack after the bar.
Need to Know:  Have your order ready before you get up to the grill, you place your order with the chefs so they like to keep it quick.  The line is usually out the door so you have plenty of time to decide.
 2.)Dalessandro's Steaks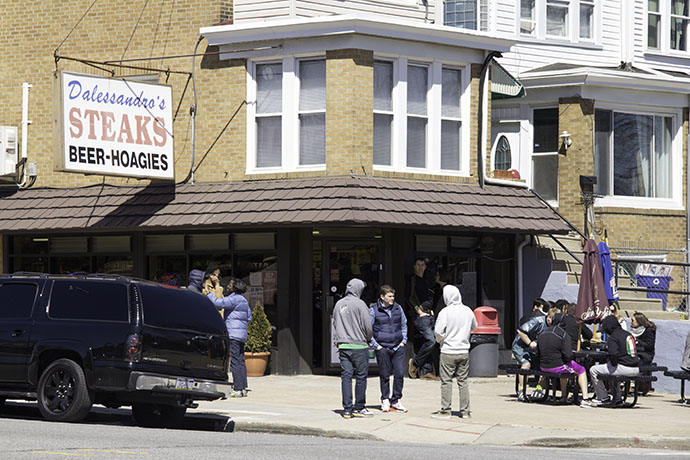 Travel to Roxborough to get these REAL philly cheesesteaks. A slight detour away from center city and the attractions, here you will find a neighborhood joint filled with Philly natives getting their fix.
Need to Know: It's small inside so don't plan to eat in if its busy, and it's usually busy. There is outside seating too!
3.) Chubby's Steaks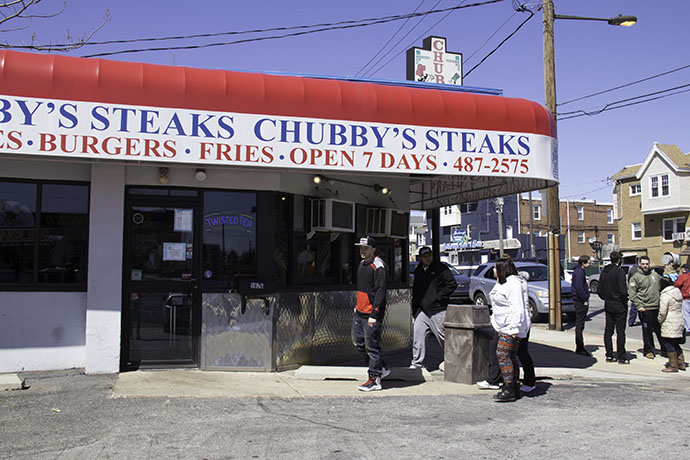 Step out of Dalessandro's and walk right across Henry Ave and you will find Chubby's. Offering a little extra elbow room than Dalassandro's, Chubby's offers a more restaurant style environment while still encouraging the grab-and-go option.
Need to Know: Has a full service bar to enjoy a cocktail with your cheesesteak.  They serve other grill and fried foods.  Try their cheese fries or twist fries (curly fries).  For spice lovers Chubby's has a hot pepper bar.
P.S. All three serve beer.