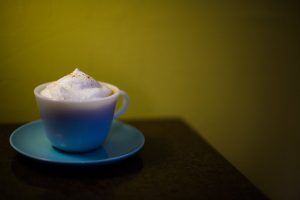 5. Dunkin Donuts
3437 Walnut Street
Philadelphia, PA
If you're the type that likes frothy, milky chai tea then Dunkin's Vanilla Chai is for you. Though it's more vanilla than chai, this latte is the best bang for your buck. It'll run you around $3, which is ideal if you're looking for a cheap treat on the go.
4. Starbucks
1528 Walnut Street
Philadelphia, PA
The Starbucks chai is definitely on the heavier, spicier side. Unlike Dunkin, you have the option of including vanilla or just going with a plain chai latte. Starbucks take on chai tea is perfect for the chai connoisseur who enjoys the complex taste of chai.
3. Nook Bakery & Coffee Bar
15 S 20th St
Philadelphia, PA 19103
Nook bakery is the winner for location. In the middle of Rittenhouse square it's the perfect place to pop in and grab a chai while shopping or just wandering around the city. The inside of the café is cute and cozy, and the chai is smooth and very rich.
2. Miel Patisserie
204 South 17th Street
Philadelphia, PA
This darling French bakery takes the prize for ambiance and overall charm. The chai is rich and creamy with a good balance of milk and spice. Another bonus is the yummy French pastries that Miel bakes fresh daily, like their delicious macarons.
1. Caffeination
2100 Chestnut St
Philadelphia, PA 19103
Caffeination takes the trophy for their unique apple-chider. Combining the best of both worlds with a apple cider and a chai tea latte, they've creating an amazing drink that you've got try if you're in the city. This hybrid drink is sweet, spice, and everything nice!