Have you ever wondered what happened to your favorite child stars from the late 1980s, early 1990s, and everything in between? Well, I have put together a list of our favorite child stars with a then, now, and what they were doing when we all thought they had fallen off the planet!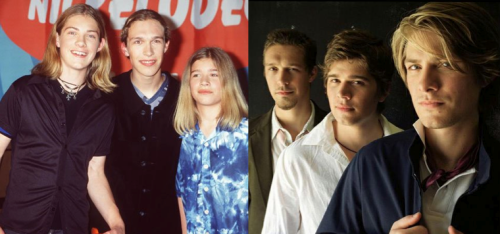 Hanson
Isaac, Taylor, and Zac Hanson cooed their way into the hearts of millions of teenage girls in the mid 90s with the #1 worldwide hit sensation, "Mmm Bop." Since the release of their 1995 debut album, Boomerang, the pop-rock band from Tulsa, Oklahoma, has released seven additional albums, including the upcoming album, Anthem, (set to be released in June 2013),  seventeen singles, including the current single, "Get the Girl Back," and have sold more than sixteen million albums worldwide.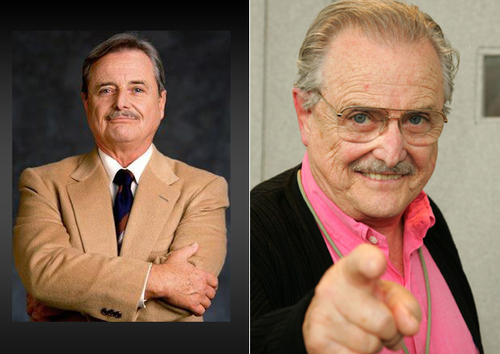 William Daniels
"Feeny! Feeeeenny!!" William Daniels will forever be known for his portrayal of George Feeny in the 1990s sitcom Boy Meets World, but did you know Daniels was Dustin Hoffman's father in the 1967 classic film, The Graduate, "Kitt" in the TV show Knight Rider, or in multiple musicals on Broadway? Daniels is also set to be in the 2013 sequel to Boy Meets World, Girl Meets World.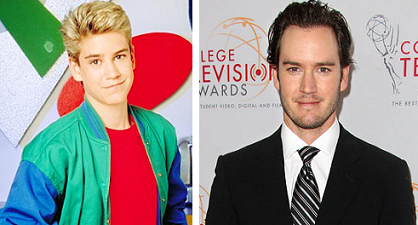 Mark Paul Gosselaar
Mark Paul Gosselaar seems to have traded in his ultra big cell phone, spiked sunlit blonde hair, and brightly colored clothing for natural dark locks, suits, and…fatherhood? As a fan of Saved By The Bell, I just kind of assumed that Zack Morris was going to marry Kelly Kapowski in not just TV land, but in real life as well. While Gosselaar had supposedly dated co-stars Lark Voorhies, Tiffani Thiessen, and Elizabeth Berkley at various times through the series, he was married to Lisa Ann Russell from 1996-2011, with whom he has two children. After Russell and Gosselaar's 2011 divorce, he married Catriona McGinn in 2012. Their first child together is due in September 2013. Since his Saved By the Bell days, Gosselaar has starred in NYPD Blue, Raising the Bar, and Franklin and Bash, but he will always be Zack Morris in our hearts.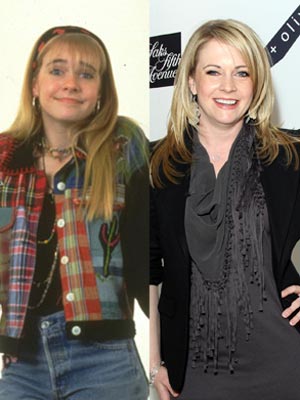 Melissa Joan Heart
After gaining teenage heart-throb status by starring in 90s sitcom sensations, Clarissa Explains it All and Sabrina, the Teenage Witch, Melissa Joan Hart expanded her work from the silver screen onto the big screen in films such as Drive Me Crazy, Holiday in Handcuffs, and My Fake Fiancé. In 2003, Hart married Mark Wilkerson, with whom she has three children: Mason (2006), Brady (2008), and Tucker (2012). In 2009, Hart expanded her interests by opening a candy shop called Sweetharts, and by being on ABC on the show Dancing With the Stars. In 2010, Hart returned to TV in the ABC Family sitcom, Melissa and Joey. The next season of Melissa and Joey is set to air in Spring 2013, with a memoir by Hart entitled, Melissa Explains it All: Tales from my Abnormally Normal Life set to be released in the Fall.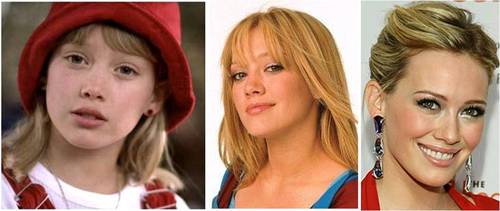 Hilary Duff
What a Metamorphosis Hilary Duff has had from her child star days to now!  After getting her big break being the title character in both the movie, Casper Meets Wendy, and the TV show and movie sequel, Lizzie McGuire, Duff began starring  in both small and big name films with Cheaper by the Dozen (1&2), A Cinderella Story, and Beauty and the Briefcase, among many others. Duff also became known worldwide for her music, releasing three original studio albums, three compilation albums, and one Christmas album to date. She has released thirteen singles and has sold millions of albums worldwide. Duff has emerged into the fashion world with her lines Stuff by Hilary Duff and Femme for DKNY. She also has a perfume collection with Elizabeth Arden. Duff has become a big name in the world of books as well, releasing two number one New York Times Bestsellers, young adult fiction novels, Elixir and Devoted. In 2010, Duff married Canadian hockey player, Mike Comrie, with whom she has one son, Luca (2012). This year alone, Duff is set to have a new album come out, the last novel in her Elixir trilogy, and a new TV series.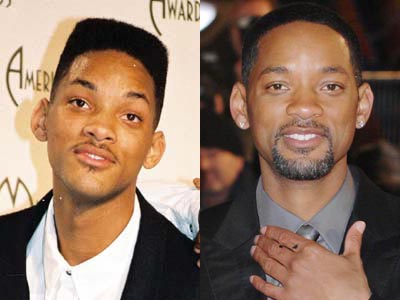 Will Smith
"In West Philadelphia, born and raised…" No, really. Philadelphia native Will Smith started as the MC of hip-hop duo DJ Jazzy Jeff and The Fresh Prince. Two of their biggest hits from the late 80s included, "Parents Just Don't Understand" and "Summertime." They won the first Grammy Award in the rap category. The duo released five CDs from 1987-1993, and as a solo act Smith  released an additional four albums from 1997-2005. A new album is supposedly in the works. In 1990, NBC signed Smith on as the lead in a sitcom they built around him, The Fresh Prince of Bel-Air. After starring in major films such as Six Degrees of Separation and Bad Boys, Smith became a household name and gained wider recognition for his film career, which has included, Men in Black, Independence Day, and I Am Legend, among others. In 1992, Smith married Sheree Zampino, with whom he has one son (Willard Christopher Smith III "Trey"). Zampino and Smith divorced in 1995, and in 1997, Smith married actress Jada Pinkett. They have two children together, Jaden Christopher and Willow Camille. Each of Smith's three children have appeared with him in various work projects. Smith and son, Jaden, have just completed filming  After Earth, set to be released this year, and Smith is also set to star on the remake of Colossus: The  Forbin Project.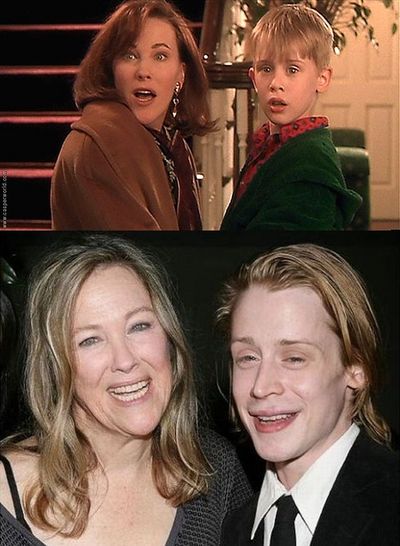 Macaulay Culkin
"Keep the change ya filthy animal!"
Perhaps best known for his portrayal of Kevin McCallister in Home Alone and Home Alone 2: Lost in New York, Macaulay Culkin has done more than just be "the kid from Home Alone." Culkin has also starred in movies such as Uncle Buck, Richie Rich, and My Girl. He appeared in Michael Jackson's video for "Black or White," and later became great friends with the singer .  In 1998, Culkin married actress Rachel Miner, but the two divorced in 2002. After being inactive in Hollywood for several years, Culkin came back  in the 2000 play Madame Melville. In May 2002, Culkin began a long-term relationship with Mila Kunis, though speculation of their split came about in 2011. He has since acted in minor roles on TV programs like Will & Grace and Fraisier, as well as in low-budget movies such as the 2004 film, Saved. Shortly after the release of Saved, Culkin had some legal troubles after his arrest  for 17.3 grams of Marijuana and two other controlled substances. After being jailed for a short time for the drug charges, the sentence was changed, and he was ordered to pay fines instead of completing the original term. Despite Culkin's attempt at a comeback, he has never achieved such fame as when he was "the kid from Home Alone."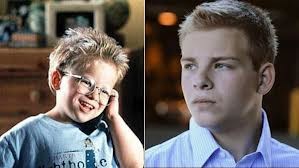 Jonathan Lipnicki
Twenty-two-year-old Jonathan Lipnicki, best known for his childhood roles in films such as Jerry Maguire, Stuart Little, The Little Vampire, and Like Mike, has recently made great achievements in charity organizations and fundraisers. Some of the organizations Lipnicki has spoken at include the Breast Cancer Research Foundation, Juvenile Diabetes Research Foundation, Starlight Children's Foundation, and NBC's Read to Achieve. Lipnicki has become a spokesperson for the Pediatric Chiropractic and Kids Day as well as being involved in animal organizations, such as Nuts for Mutts.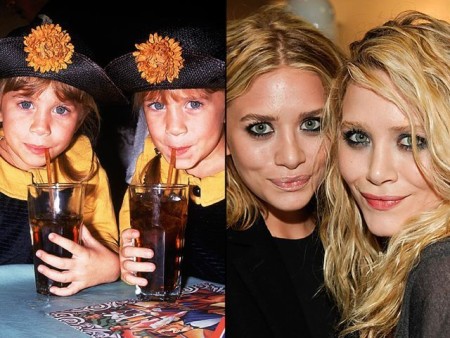 Mary-Kate and Ashley Olsen
"We'll solve any crime by dinner time!"
In 1987, at the ripe old age of six months, Sherman Oaks, California-native fraternal twins, Mary-Kate and Ashley Olsen, became cast as Michelle Tanner on the ABC sitcom, Full House. While appearing on Full House, the twins also began starring in videos such as Double Double, Toil, and Trouble and How the West was Fun. In 1993, when the twins were just six-years-old, the Olsen family established the production company Dualstar (with Mary-Kate and Ashley later becoming co-Presidents of the company.) Dualstar produced the movie series, The Adventures of Mary-Kate and Ashley. During this film series, the girls played sleuth detectives who could "solve any crime by dinner time." Full House ended in 1995, and the twins became involved in their first full-length feature film, It Takes Two, as well as the video series, You're Invited to Mary-Kate and Ashley's…In 1998, the twins starred in the  ABC Family Sitcom Two of a Kind, followed by the 2001 series, So Little Time.  The twins acted in films like Billboard Dad, When in Rome, and New York Minute, before pursuing separate careers . The Olsens have since created a clothing line for young girls in Wal-Mart stores called: "Mary-Kate and Ashley: Real fashion for real girls". The Olsens have also launched their own couture fashion label, "The Row." In 2007, they launched Elizabeth & James, a contemporary collection inspired by many of their unique vintage finds and pieces in their personal wardrobes. They have also released a women's clothing line for J.C. Penney called Olsenboye, and a t-shirt line called "StyleMint." The twins' 2008 book Influence, includes  interviews with many of the people they consider to be most prominent in the world of fashion.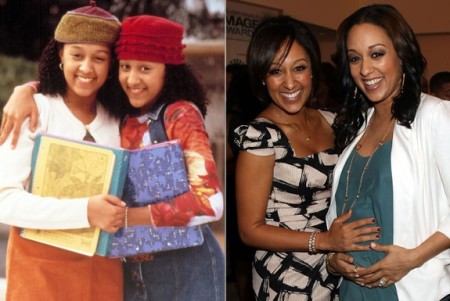 Tia and Tamera Mowry
"Sister, Sister!!"
Tia and Tamera Mowry began entering talent and pageant shows at the age of twelve when their military family was stationed in Texas. After moving to California, the girls became involved in commercials and minor acting jobs. The twins caught their big break on the 1994 ABC sitcom, Sister, Sister, after which they each studied psychology at Pepperdine University. The twins continued acting and appeared in the film The Hot Chick, and then starred in the Disney Channel Movies, Seventeen Again, Twitches and Twitches Too. The twins later starred in their individual TV shows, , Tia in The Game and Tamera in Strong Medicine; In July 2011, the reality show Tia and Tamera began airing, focusing on Tia's upcoming baby and Tamera's upcoming wedding (Tamera has since had a child as well). Tia Mowry is the head coach of the Entertainment Basketball League celebrity team. She coaches the Atlanta team, whose players include her husband, Cory Hardrict.
See someone you loved as a child star (and maybe still love) that is missing from our list? Then we want to hear from YOU! Email your favorite child stars and why they are your favorite to ashley@locomag.com.