I don't consider February or March "real months" that are worthy of acknowledgment. Why? Because those 8-weeks feel more like an ugly hole in the space-time continuum than actual transitory periods of time. What even characterizes this time of year besides Hallmark holidays and bizarre hybrid weather patterns that cruelly hint at warmer, carefree days to come?
That's it. I'm officially calling for a switch back to the Roman Calendar system.
Whenever I'm feeling particularly existential during these fake kind-of Spring months, I like to reinforce my existence on this earthly plane through revamping my makeup. Some of the SS16 runway trends for Fashion Week have been particularly inspiring for me — dark apple-candy lips, dewey bare-it-all skin, Twiggy-esque lashes, and a touch of tasteful shimmer on the eyes. So as you trade in those heavy knit and leather layers for more breathable linens and silks, here's how you can up your makeup game and clear away any skin-perfections you may have accumulated while in hibernation.
#1) First thing's first: clear up your acne, blackheads, and blemishes by double cleansing.
I'm a firm believer that anyone can learn to take care of their skin with patience and the right know-how. Really, the hardest thing is just navigating all the misinformation out there to find out what really works for you.
On a fundamental level, all skin works the same. It needs to be cleaned, hydrated, and protected from harmful UV rays and toxins. If countless trial-and-errors have taught me one thing, it's that you don't have to spend a lot of money to treat your skin right.
There's two parts to clearing up your skin: cleansing and exfoliating. In Asian countries like South Korea and Japan, it's pretty common to practice what's called double cleansing which involved starting with an oil-based cleanser (Trader Joe's Tea Tree Oil Face Wash, $12) to remove makeup and dirt and then following with a foam cleanser (Innisfree Green Tea Foam Cleanser, $8) or alcohol-free witch hazel on a cotton pad to clear away left over residue. Do this every day, and exfoliate with a gentle sugar scrub once or twice a week (Skinfood Black Sugar Mask, $10). You're welcome.
(Pro-tip: When washing, use cold water because it promotes elasticity, controls oil production, and keeps you tightens your pores to keep you looking your pretty, youthful self. When drying, pat your face dry with a soft, cotton towel.)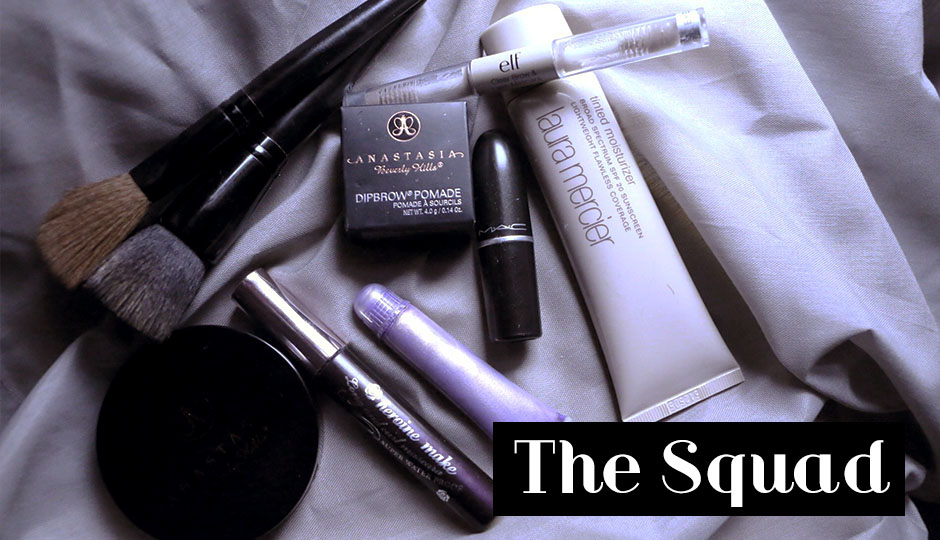 #2) Find the right natural oil for your skin and replace your foundation with it.
My holy grail of natural skin moisturizers is organized into a triangle: jojoba, aloe, and coconut oil. All of these products can be found at your local drugstore or beauty supplier for anywhere from $6-$14 depending on the brand and container size.
Those with dry, sun-sensitive skin should use Jojoba oil for treating psoriasis and sunburn because it's the closest thing to natural human skin oils. Aloe vera is a great moisturizer for all skin-types in general; it's lightweight and hydrating without any stickiness and leaves you feeling clean (but not stripped-to-the-bone clean). It's best for treating cystic acne and rosacea.
Now, Coconut oil deserves a paragraph of it's own because it's is the heavyweight of the three. I've had the same jar of Coconut oil for a year and use it on my face regularly to hydrate dry patches, clear away acne overtime and add a bit of natural shine to my skin. Sometimes I like to mix a little Coconut oil with BB cream instead of foundation for added sun protection and a pleasant, airbrush-like dewiness that can be toned down with setting powder if needed. Just take care not to overuse it or you could clog your pores.
#3) Forget Kim K's contouring. Use strobing techniques to achieve a natural glow.
In the past I've always been a blush girl because I love having a rosy set of cheeks, but the grown-up Allie has moved on to what the makeup fanatics are calling "illuminator" — honestly, I think it's just a fancy term for a highlighter meant to be especially dazzling under certain lighting.
The first luxury product I ever bought was Anastasia Beverly Hills Illuminator in Peach Nectar ($28), which brings a nice peachy glow out from medium skin tones like myself. Using a bronzer brush, apply your illuminator of choice in a number "3" to each side of the face hitting the temples, cheekbones and jawline. Don't worry if you don't notice much of a change at first. When you walk outside in the springtime sun, you'll be turning heads with how radiant your skin looks.
(Another Pro-Tip: For more subtle (but smart) touches of light, use a small eyeshadow brush and apply a cream pot to your inner eye corners and cupid's bow above your lips. Sometimes it's the little things that make a difference.)
#4) Dramaticize the natural thickness of your brows with brow gel.
Okay, okay. So this whole thick caterpillar eyebrow trend that supermodels and celebs have been rocking lately? I totally did it first before it was cool and was bullied for it. Just saying.
Anyway, the It-thing now is gelling your brows in a natural shape, which can be accomplished with almost anything from the clear Ulta Eye Brow Gel ($6) to the tinted Glossier Boy Brow ($16). Save the time it takes to draw your brows and simply use gel to style your eyebrows upwards around the center of the forehead and then smooth as you go along the outer edges. Not only will you appear more youthful, but less severe in expression.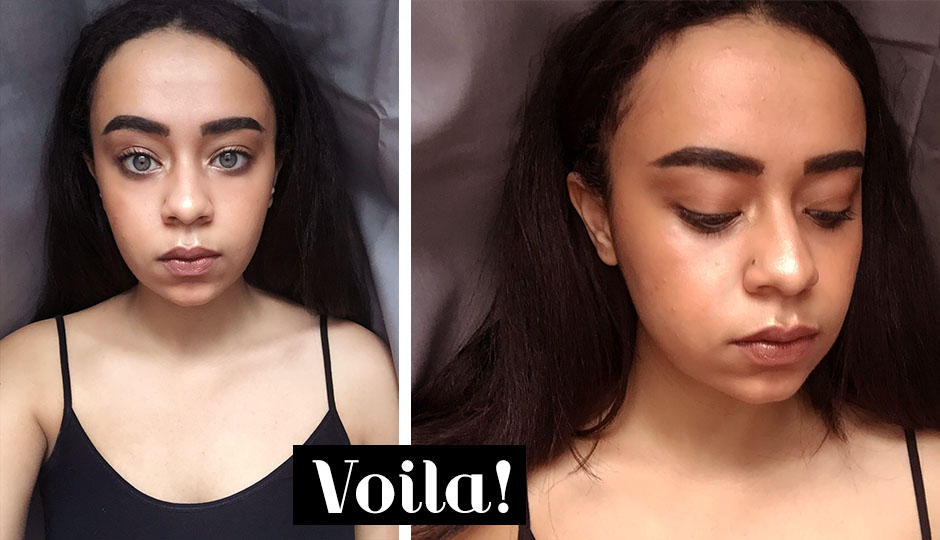 #5) Choose metallic and/or vampy shades for you lips for the final touch.
A pretty well-known small cosmetics company on Etsy called Fierce Magenta makes these gorgeous metallic lip tints that will last you forever. My favorite shade of all is called AstroLilac ($10), which I often overlay on top of my Oh-So-90s M.A.C. Lipstick in Whirl ($17) to give my moody lip color more of a futuristic, golden depth. You can also just use a deeper berry shade like CosmoBerry that emulates some of the makeup looks found during SS16 Fashion Week.
Header photos taken from Harper's Bazaar.